Barracuda Networks Products, Consulting and Information

Award-winning Security, Networking, and Storage Solutions
As the coronavirus situation continues to evolve, we wanted to take this opportunity to reassure you our sale teams remain dedicated to providing you the best service.
Our team is here to help you. We are available from Monday – Friday: 7am - 9PM PST and Saturday – Sunday: 9am - 6PM PST. We remain steadfast in our promise to serving you during this crucial time. Thank you for your trust. Be safe and healthy.

CloudGen Firewall F-Series
Designed for network administrators who must manage multiple locations, the F-Series provides granular controls to improve performance and security in highly-distributed organizations. With models that can fit into networks of any size, from small branch offices to large headquarters locations, the F-Series can easily scale across any number of sites.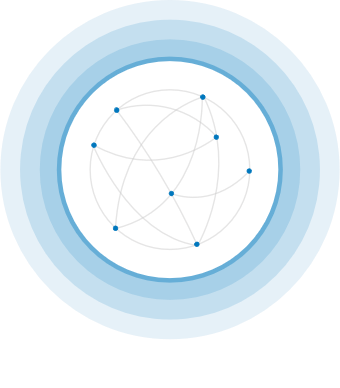 Barracuda Networks Products

Intelligent Traffic Regulation and Profiling
Centralized Management of All Functionality
Deep Application Control
Comprehensive, Built-in IDS/IPS
Tightly Integrated QoS and Link Balancing
Template-Based and Role-Based Configuration
Built-in Web Security (model F100 and higher)
CloudGen Firewall F-Series Models:
F12 | F18 | F80 | F180 | F183 | F183R | F184R | F280 | F380 | F400 | F600 | F800 | F900 | F1000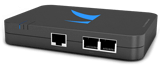 Advanced Threat Detection
Built-in web security and IDS/IPS
Full application visibility and granular controls
Centralized management of all functionalities
Template-based and role-based configuration

Protects Web Sites and Web Applications
Facilitates PCI DSS Compliance
Blocks Major Web Application Attacks
Web Application Firewall Models:
360 | 460 | 660 | 860 | 960 | 964 | 1060

Award-Winning Spam and Virus Protection
Leverages 12 Powerful Defense Layers
Protects Against Phishing Attacks and Other Email Threats
Email Security Gateway Models:
100 | 200 | 300 | 400 | 600 | 800 | 900

Unified Onsite and Offsite Backup
Local Backup Provides Rapid Data Restoration
Offsite Backup to 2 Data Centers for Disaster Recovery
Backup Models:
190 | 290 | 295 | 390 | 490 | 690 | 790 | 791 | 890 | 891 | 892 | 895 | 895b | 990 | 991 | 995 | 995b | 1090 | 1091

Indexes and Preserves All Email Communication
Mailbox Management by Stubbing Emails
Facilitates Government and Litigation Compliance
Message Archiver Models:
150 | 350 | 450 | 650 | 850 | 950 | 1050
Aggregates Multiple Internet Connections
Automatic Failover Ensures Continuity
Includes Network Firewall Capabilities

Secure, Clientless, Remote Access
Leverages Existing Authentication Data
Granular Access Control Policy

Comprehensive Protection from Email-Based Threats
Barracuda's award-winning technical support
Barracuda Support Products:
Energize Updates | Instant Replace | Premium Support | Advanced Threat Protection | Firewall Insights