Barracuda NextGen Control Center for Microsoft Azure

Central Management of the Entire Enterprise Security Infrastructure

Click here to jump to more pricing!
Overview: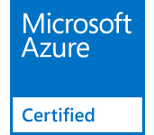 Security-conscious companies and managed security providers are confronted with an increasing number of gateways in their networks. Managing hundreds or thousands of systems can require a costly, timeintensive process by qualified staff. The Barracuda NextGen Control Center can significantly decrease administrative overhead.
Moving your IT Infrastructure to the Cloud? Utilizing Microsoft Office 365? Running on Microsoft Azure?
Barracuda Networks is your partner for various kinds of deployments in Microsoft Azure. We understand your IT needs and we're acknowledged as "Microsoft Partner – Gold Application Development." We are also "Microsoft Azure Certified."
Barracuda Networks and Microsoft Azure
Barracuda Networks was the first Microsoft Azure Certified Security Solution Provider. The Microsoft Azure Certification assures that the Barracuda Solutions have been tested for readiness and compatibility with Microsoft Azure public cloud, Microsoft Cloud Platform hosted by service providers through the Cloud OS Network, and on-premises private cloud Windows Server Hyper-V deployments.
The Microsoft Azure Certification brings customers several benefits
Time of deployment is cut by 50-80%
Ease of deployment increased by 90%
Deployment bandwidth requirements are reduced to near-zero
Current and future Barracuda on Microsoft Azure products allow both evaluation and purchased licenses at deployment time
Microsoft works closely with Barracuda engineering, solutions architects and sales teams to create a great customer experience and make it easy for customers to leverage the Barracuda NextGen Control Center, Barracuda Spam Firewall and Barracuda Web Application Firewall to move their applications into the Azure cloud securely.
The Barracuda Spam Firewall and Barracuda Message Archiver offer best-of-breed email management, archiving, and security for organizations utilizing Microsoft Office 365. And there is more to come – stay tuned and learn about the latest innovations from Barracuda Networks and Microsoft Azure.
Moving Your Physical Data Center to the Cloud?
Get Secure Connectivity with Visibility and Control with the industry's most advanced next-generation firewall solution for Microsoft Azure. The Barracuda NextGen Control Center ensures highly secure, encrypted traffic from, to, and within Microsoft Azure, providing secure remote and site-to-site access, and centralized management.
The growth in cloud computing capabilities and services has driven more data into places where traditional IT security measures cannot reach - into data centers not owned by your corporate IT group. The Barracuda NextGen Control Center provides centralized management and highly secure, encrypted traffic to, from, and within Microsoft Azure deployments. Securing applications and data in Microsoft Azure is far easier with tools that are dedicated to the task. Deploying the Barracuda NextGen Control Center in the cloud is very similar to running local network firewalls, and provides the advantages of common policy enforcement and distributed security management in a hybrid-IT environment. It provides next-generation firewalling and secure remote access to Microsoft Azure. It enables organizations to deploy sophisticated multi-zone network architecture in Microsoft Azure, just like their on-premises networks.
By using the proprietary high-performance VPN protocol extension TINA, the Barracuda NextGen Control Center deployment enables secure high-speed site-to-site and client-to-site connectivity between on-premises networks and mobile-user devices, as well as connectivity between VNETs in Microsoft Azure. Best of all, it features the industry's best centralized management, ensuring highly scalable and fault tolerant network infrastructure required by today's users, without the management overhead. The Barracuda NextGen Control Center adds a powerful and intuitive centralized management portal that makes it extremely simple to deploy, configure, update, and manage multiple units from a single location, while also providing comprehensive, real-time network visibility and reporting.
The Barracuda Advantage
Increased security and reduced costs
Revision capabilities and easy restoration of proven configurations
Simple drag & drop configuration and visualization of VPN tunnels
Fully scalable to grow with organizational needs and requirements
Disaster recovery within a few minutes using only two configuration files
Product Spotlight
Powerful, scalable, industry-leading central management
Comprehensive revision control system
Consistent security posture and policy enforcement across the entire enterprise
Integrated Public Key Infrastructure (PKI)
Cost Efficiency

The Barracuda NextGen Control Center gives full control over system administration costs.

Lifecycle costs: Central update management drastically lowers the time spent deploying patches. Even Barracuda CloudGen Firewalls, with different software versions can be centrally managed at the same time.
Deployment costs: Using the Barracuda NextGen Control Center, rollouts with hundreds of devices can be completed within a few weeks instead of months.
Operating costs: The Barracuda NG Control Center helps to significantly reduce the cost associated with security management while providing extra functionality both centrally and locally at the managed gateways.

Security Management with Ease

Firewall rulesets and other security policies, as well as, software patches and version upgrades are centrally controlled from within the management console. Deployment can be scheduled and applied to all managed devices. Highly customizable administrative roles allow delegation of administrative capabilities for specific departments or locations. Administrators are kept informed at all times on the status of remote gateways and can implement centrally defined security rules at every location. Furthermore, the integrated revision control system provides easy audits and cuts overhead.


Barracuda Earth - the graphical realtime 3D network monitoring utility of the Barracuda NextGen Control Center, provides a status overview of all VPN site-to-site tunnels.
Pricing Notes:
Pricing and product availability subject to change without notice.
Barracuda Products
Microsoft Azure Account
Microsoft Azure Account for VCC400 Subscription
Barracuda Firewall Control Center for Microsoft Azure VCC400 Premium Support Subscription 1 Year
#BNCCAZ400a-p
List Price:
$780.00
Our Price: $741.00
Barracuda Firewall Control Center for Microsoft Azure VCC400 Virtual Subscription
#BNCCAZ400a-v
List Price:
$3,480.00
Our Price: $3,306.00
Microsoft Azure Account for VCC610 Subscription
Barracuda Firewall Control Center for Microsoft Azure VCC610 Premium Support Subscription 1 Year
#BNCCAZ610a-p
List Price:
$3,360.00
Our Price: $3,192.00
Barracuda Firewall Control Center for Microsoft Azure VCC610 Virtual Subscription
#BNCCAZ610a-v
List Price:
$14,400.00
Our Price: $13,680.00
Microsoft Azure Account Subscription Renewal Only
(RENEWAL ONLY) Barracuda Firewall Control Center for Microsoft Azure Premium Support Subscription, 1 Year
#BNCCAZ000a-p
List Price:
$3,360.00
Our Price: $3,192.00
(RENEWAL ONLY) Barracuda Firewall Control Center for Microsoft Azure Virtual Subscription, 1 Year
#BNCCAZ000a-v
List Price:
$14,400.00
Our Price: $13,680.00