Barracuda NextGen Control Center for Google Cloud

Protecting your Digital Assets with Google Cloud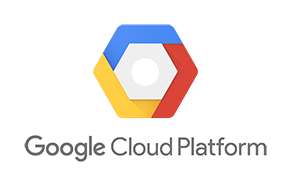 Barracuda Products
Google Cloud Account
Barracuda Firewall Control Center for Google Cloud VCC400 Virtual Subscription
#BNCCLD400a-v
List Price:
$3,000.00
Our Price: $2,850.00
Barracuda Firewall Control Center for Google Cloud VCC610 Virtual Subscription
#BNCCLD610a-v
List Price:
$11,640.00
Our Price: $11,058.00
If you are currently working with another reseller you may not be eligible to receive any promotional items with your purchase. Please contact us before placing your order. BarraGuard.com reserves the right to deny free promotional items on any purchase.
Click here to jump to more pricing!
Overview:
Network Security on Google Cloud
Google Cloud Platform was built from the ground up for optimal security and ease of use, to offer you a public-cloud infrastructure that truly meets your needs. But, just as with other cloud platforms, the "shared responsibility" security model means that you will require an additional layer of security when deploying sensitive workloads.
Barracuda CloudGen Firewall F Series is the first network firewall available on Google Cloud Platform. It fits seamlessly within the Google security model, so you can easily secure your network using an advanced, full-featured firewall solution.
The First Network Firewall on GCP
Barracuda CloudGen Firewall F Series provides network-based protection that is fully integrated with the Google Cloud Platform. The "shared responsibility" model of security for cloud platforms means that you are responsible for protecting sensitive data when you migrate existing workloads. That's why, even though Google Cloud was built from the ground up for security, you should still add an additional firewall to protect your sensitive data.
Barracuda CloudGen Firewall F Series provides:
Full application visibility and user awareness
IPS, URL filtering, antivirus, and Advanced Threat Protection
Outstanding traffic visibility tools
Flexible client-based and clientless VPN options for secure access to cloud resources
Hybrid office-to-cloud connectivity using built-in SD-WAN capabilities
Protection for the Cloud Era
Barracuda CloudGen Firewall F Series is deployed as a network gateway. Sitting between your network and the internet, it inspects all inbound and outbound traffic for malware and any other content prohibited by policy. Inbound traffic that passes inspection is sent on to the intended application or workload. Outbound traffic receives the same scrutiny, in order to prevent data loss and block advanced threats that may originate within your organization.
Barracuda CloudGen Firewall F Series makes it easy for you to:
Enforce granular application- and user-aware security policies
Block known and unknown malware with Advanced Threat Protection
Prevent network intrusion with built-in IPS
Exceptional traffic monitoring and troubleshooting tools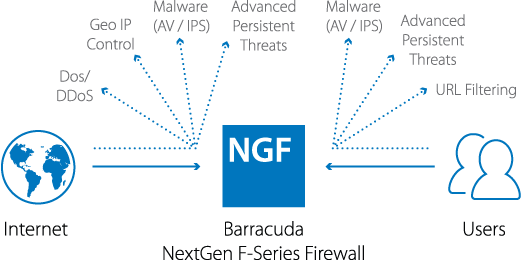 Secure, Anytime Access
If you're running internal workloads in public cloud environments, you require robust, reliable access controls. All too often, organizations make it too easy to access backend resources in public-cloud deployments, resulting in severe security gaps.
Barracuda CloudGen Firewall F Series offers a wide variety of client-to-site VPN options, making it easy for you to securely enable reliable access to resources via any device, regardless of where it is used. Enhanced VPN protocols and SD-WAN capabilities allow flexible branch-to-cloud traffic management, including multi-transport VPN and hybrid WAN.
Advanced VPN capabilities make it easy for you to:
Establish secure connections between offices, Google Cloud projects, datacenters, and hybrid cloud deployments
Provide flexible VPN remote access from laptops, tablets, and smartphones
Place critical and confidential resources in public-cloud environments with confidence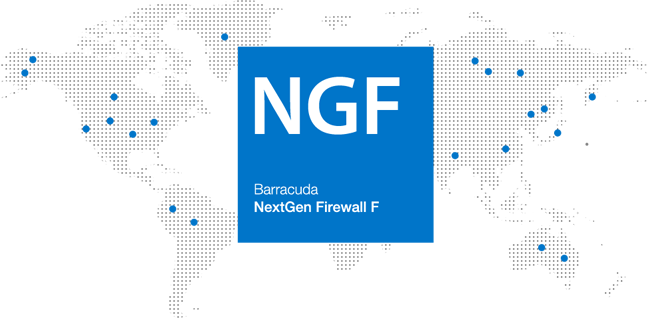 Model Comparison:
Model Comparison
Standard Edition
Enterprise Edition
Global Edition
Available models
C400
VC400 (Virtual Appliance)
C610
VC610 (Virtual Appliance)
VC820 (Virtual Appliance)
Maximum managed Gateways (recommended)
Not limited / 20
Not limited / 20
Not limited / 200
Not limited / hardware-dependent
Not limited / hardware-dependent
Configuration Groupings
1
1
Not limited
Not limited
Not limited
Hardware
Form Factor
1U Full Size
Depends on hardware
2U Full Size
Depends on hardware
Depends on hardware
Dimensions (Height x Width x Depth)
1.7 x 16.8 x 22.6 in
3.5 x 17.4 x 64.8 in
Weight
26
46
Copper Ethernet NICs
2x1 GbE
2x1 GbE
Mass Storage Type
HDD
HDD
Mass Storage Size
2x250 GB or better
4x500 GB or better
Power Supply
Single, internal
Dual, internal
Max. Power Draw
1.8
4.1
Features
Multi-Administrator Support
Role-based Administration
Revision Control System
Central Statistics
Central Syslog Host / Relay
Firewall Audit Information Collector / Viewer
NG Access Monitor
Barracuda NG Earth
-
-
PKI Service
-
-
High Availability
Optional
Optional
Optional
Optional
HA license included
Multitenancy
-
-
Yes (via configuration groupings)
Yes (via configuration groupings)
Yes, support for 5 tenants (each with multiple groups)
Additonal Range for multi-tenancy
-
-
-
-
Optional
Technical Specs


Configuration Management
Multitenant capabilities
Configuration templates
Object database and template repository
Firewall/VPN policies, application gateway parameters
Flat file data storage
Database characteristics (transaction, orientation, locking, etc.)
Easy configuration backup & restore
Speed install support via USB key
Configuration update monitoring
Full RCS versioning
VPN graphical tunnel interface
Barracuda Networks Access Client policy management
Multi-release management
Multi-platform management


Status Monitoring
Gateway health state
Launch pad functionality
Customizable layout
Barracuda NG Earth support


Trust Center
Gateway x.509 certificate CA
Gateway SSH key management
VPN server for management tunnels
Virtual IP addresses for gateways
Dynamic gateway IP address support


License Center
License timestamp server
License status display
Central event message list
Central event database
Event forwarding (SNMP, mail)
Event log


Central Session Tracking
Administration Session display
Administration Session termination


Central Software Update
Real-time version display
Kernel and OS updates
Barracuda CloudGen Firewall updates
Update log viewer


Secure Remote Execution (SSHv2)
Job scheduling
Script management
Execution log viewer


Administration Models
Full GUI-based access
Strong authentication & AES encryption
Role-based administration
Configurable roles
Adjustable view on configuration tree
Configurable administrative domains
Multiple domains per administrator
Configurable access on OS level
Configurable access notification


Reporting & Accounting
Historical reports on gateway activity
Customer-based gateway activity reports
Policy distribution
Control-Center resource utilization
Gateway resource utilization
Central log host
Streaming/relaying to external log host


Additional Functions
NTP4 time server for gateways
Integrated DNS server
High availability
SIEM syslog interface
Public Key Infrastructure
Revision Control System
Barracuda NG Access Monitor
Support Options


Barracuda Energize Updates
Standard technical support
Firmware updates
IPS signature updates
Application control definition updates


Instant Replacement Service
Replacement unit shipped next business day
24x7 technical support
Hardware refresh every four years
Pricing Notes:
Pricing and product availability subject to change without notice.
Barracuda Products
Google Cloud Account
Barracuda Firewall Control Center for Google Cloud VCC400 Virtual Subscription
#BNCCLD400a-v
List Price:
$3,000.00
Our Price: $2,850.00
Barracuda Firewall Control Center for Google Cloud VCC610 Virtual Subscription
#BNCCLD610a-v
List Price:
$11,640.00
Our Price: $11,058.00
Google Cloud Account for VCC400
Barracuda Firewall Control Center for Google Cloud VCC400 Premium Support Subscription 1 Year
#BNCCLD400a-p
List Price:
$692.40
Our Price: $657.78
Google Cloud Account for VCC610
Barracuda Firewall Control Center for Google Cloud VCC610 Premium Support Subscription 1 Year
#BNCCLD610a-p
List Price:
$2,880.00
Our Price: $2,736.00