Barracuda Email Protection - Cloud Archiving Service

Cloud-based archiving for compliance and e-discovery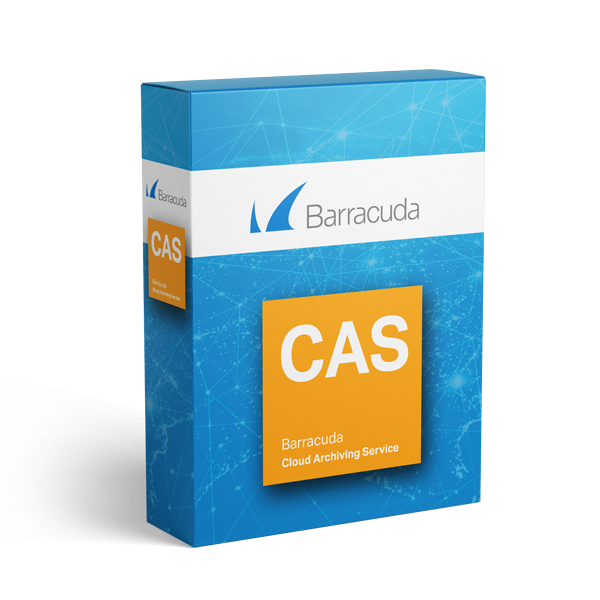 Barracuda Products
Barracuda Email Protection - Cloud Archiving Service Account
Barracuda Email Protection, Cloud Archiving Service, per User, 1 Year (minimum 25 users)
#EP-CAS-Usr-1Y
List Price:
$44.40
Our Price: $42.18
Barracuda SaaS Premium Support
SaaS Premium Support, Subscription 1 Year
#SaaS-Premium-Support
List Price:
$2,880.00
Our Price: $2,736.00
Barracuda Cloud Archiving Service Overview:
The Barracuda Cloud Archiving Service provides secure cloud-based archiving, enabling organizations to meet demanding compliance requirements and address eDiscovery requests easily and effectively. Ideal for use with services such as Office 365 and G Suite, it uses the Barracuda Cloud to store data for as long as needed without risk of amendment or deletion. End user productivity is increased due to accessibility to every message ever sent or received from any device.
Buying and deploying Cloud Archiving Service is easy and fast, thanks to simple per-user pricing, fast and intuitive setup, and automated discovery and import of PST files across your network. And an Outlook Add-in enables transparent, combined search across mailboxes and archives, further improving user productivity
Cloud-based archiving
The Barracuda Cloud Archiving Service integrates with Office 365, Exchange, and other email services to provide a complete cloud-based archive with no additional customer hardware or software required. A multi-functional add-in for Outlook and a dedicated web interface enable end users to retrieve and restore any message ever sent or received, even if deleted from the mail server.
Easily demonstrate compliance
The Barracuda Cloud Archiving Service retains email outside the production environment in a dedicated and secure immutable store, with granular retention policies ensuring that original data is kept for as long as needed without risk of amendment or deletion. Role-based security controls ensure that only authorized personnel have access to data within the archive, while comprehensive audit trails make compliance easy to demonstrate.
Simplify e-discovery and compliance
The indexed archive provides iterative multi-level search and tagging capabilities, enabling the Barracuda Cloud Archiving Service to support complex audit and discovery exercises. Additionally, an intuitive role-based interface shortens the response time to find specific messages when needed. Selected data can be preserved on legal hold for as long as needed, and exported out when required for subsequent analysis or disclosure.
Users can search and retrieve archived messages anywhere, anytime.

Keep email communication safe and tamper-free.
Barracuda archives data outside your operational email environment in a dedicated tamperproof repository, ensuring it will be retained for as long as you need it without risk of corruption or deletion.
Reducing the volume of data managed by your email server can slash costs dramatically while increasing operational efficiency. Users stay within storage limits without exporting PST files or purging data — possibly putting your regulatory status at risk.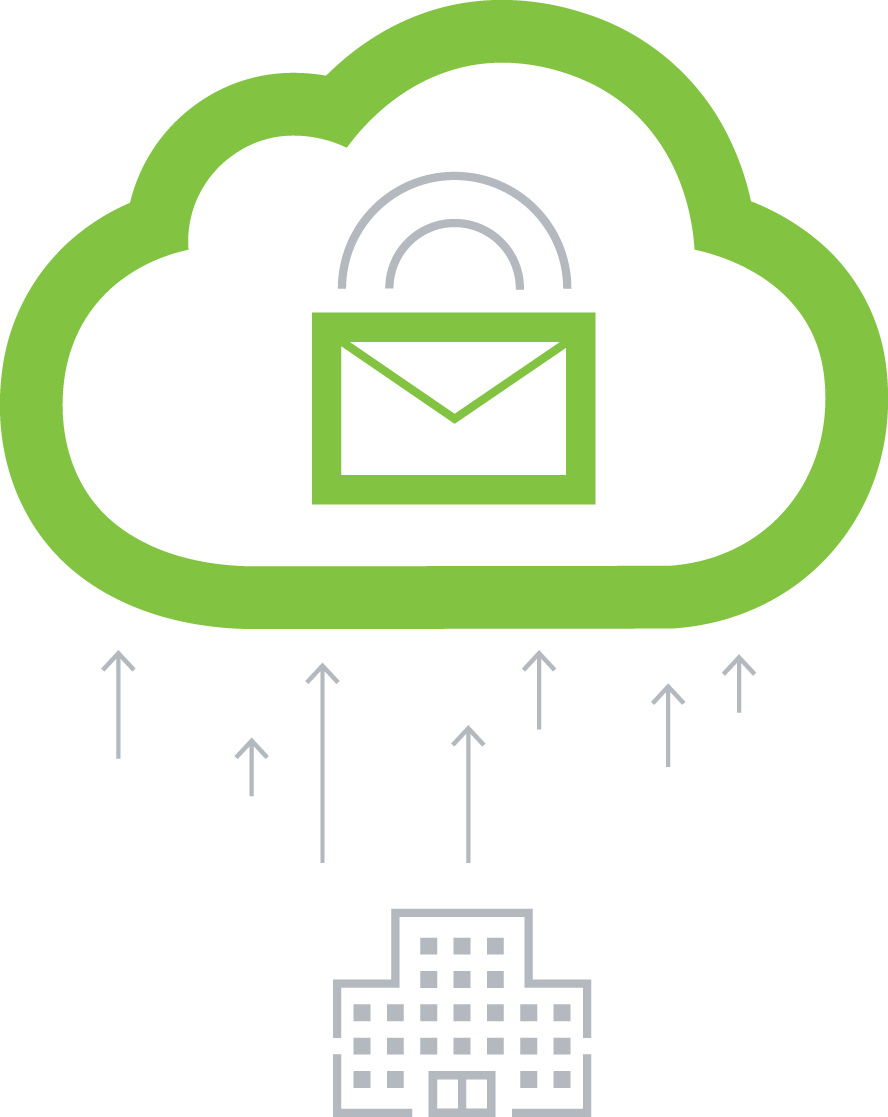 ---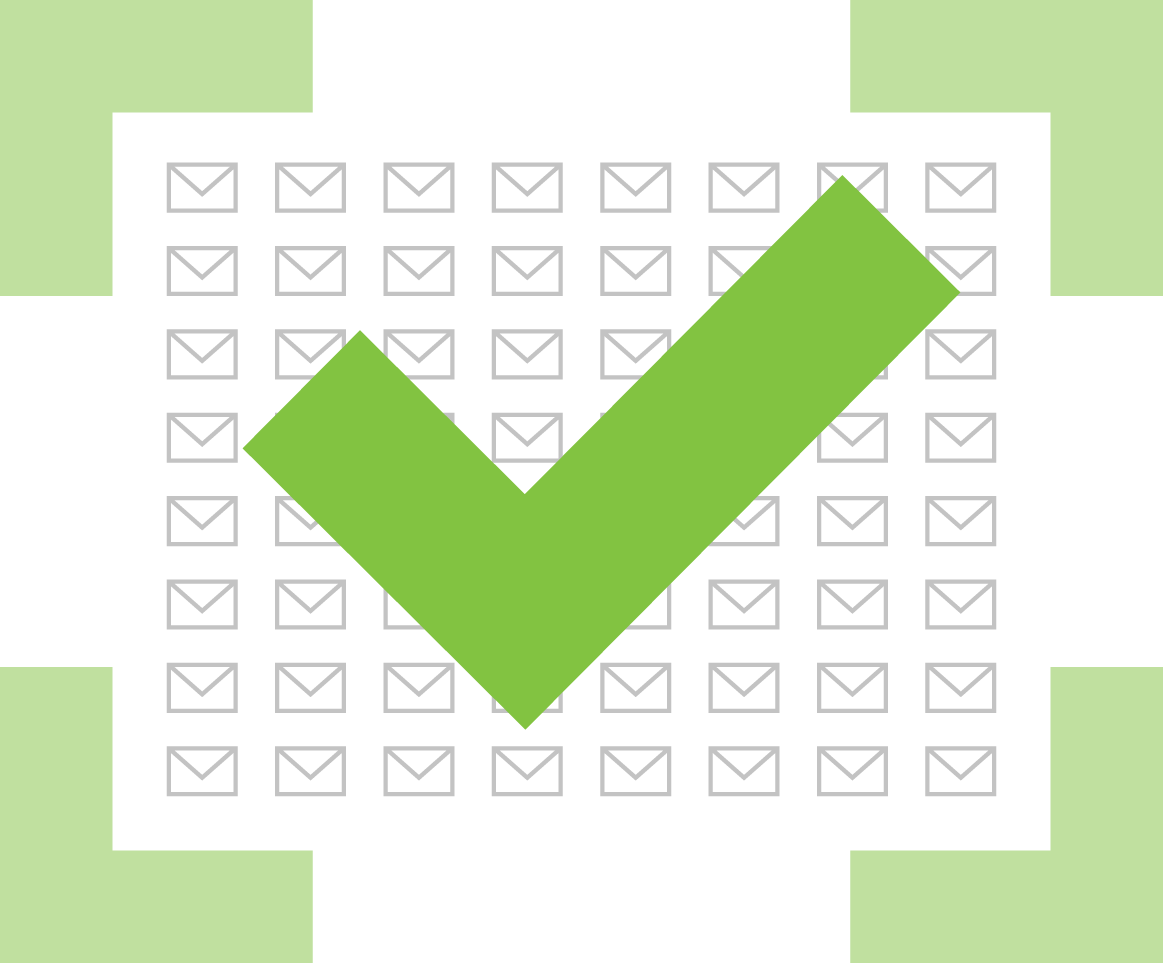 Ensure regulatory compliance.
Our policy-based approach uses granular retention policies to ensure that you automatically retain each item of data securely for as long as it's needed. This means you can confidently demonstrate you're meeting government and regulatory requirements and operating defensible deletion policies.
It's easy to demonstrate the accuracy and completeness of your archive and to provide the chain of custody for every item of data. Role-based security controls ensure that only authorized personnel have access to data in the archive, and comprehensive audit trails record every system and user activity.
---
Streamline e-discovery.
The indexed archive provides iterative, multi-level search and tagging capabilities, to support complex audit and discovery exercises. This drastically cuts the time and effort required to respond to discovery requests.
The intuitive, role-based interface makes it easy to quickly find specific messages when needed, and to demonstrate the accuracy and completeness of data returned for each case. Selected data can be placed on legal hold on a case-by-case basis for as long as needed, then exported for analysis or disclosure.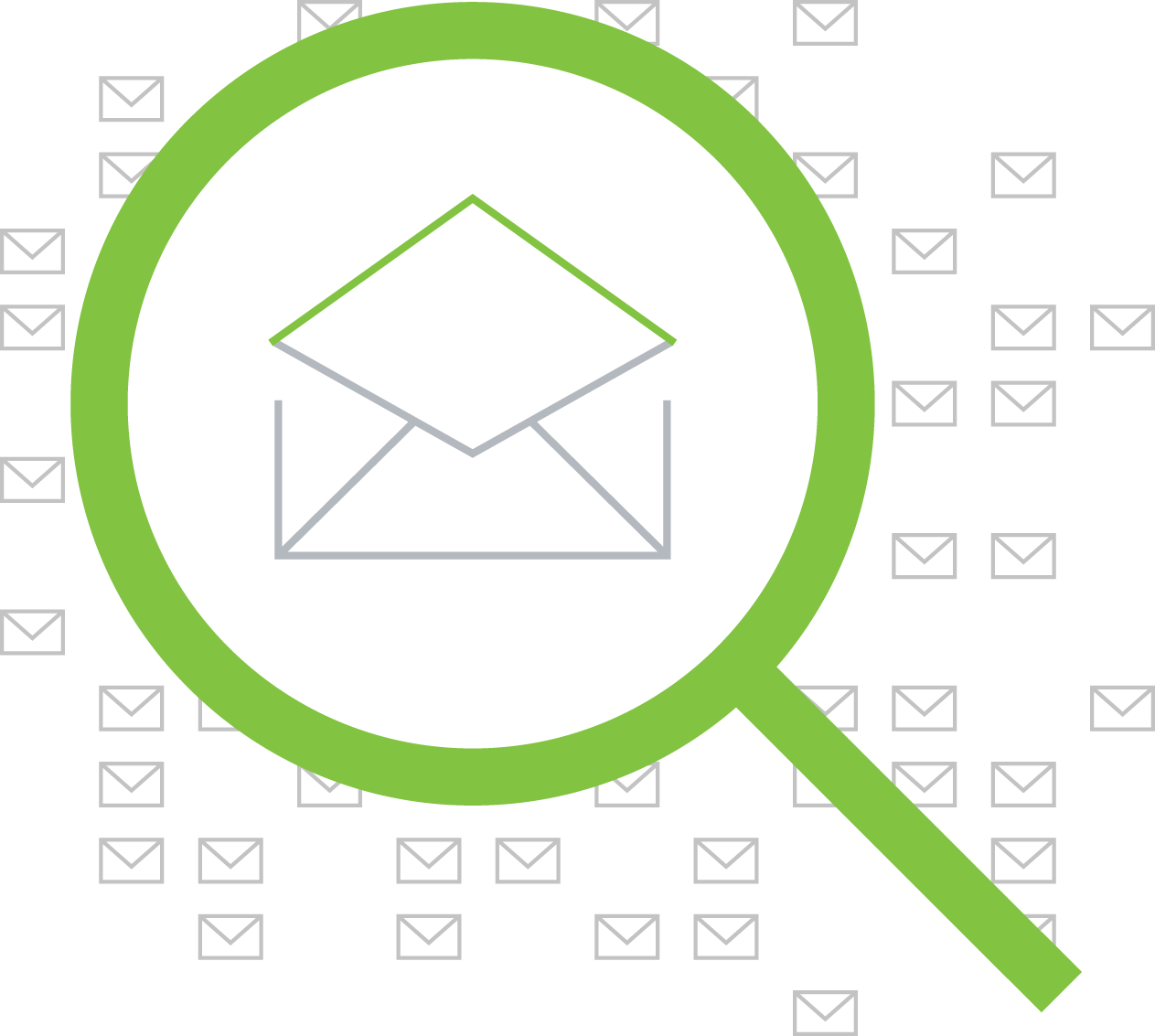 ---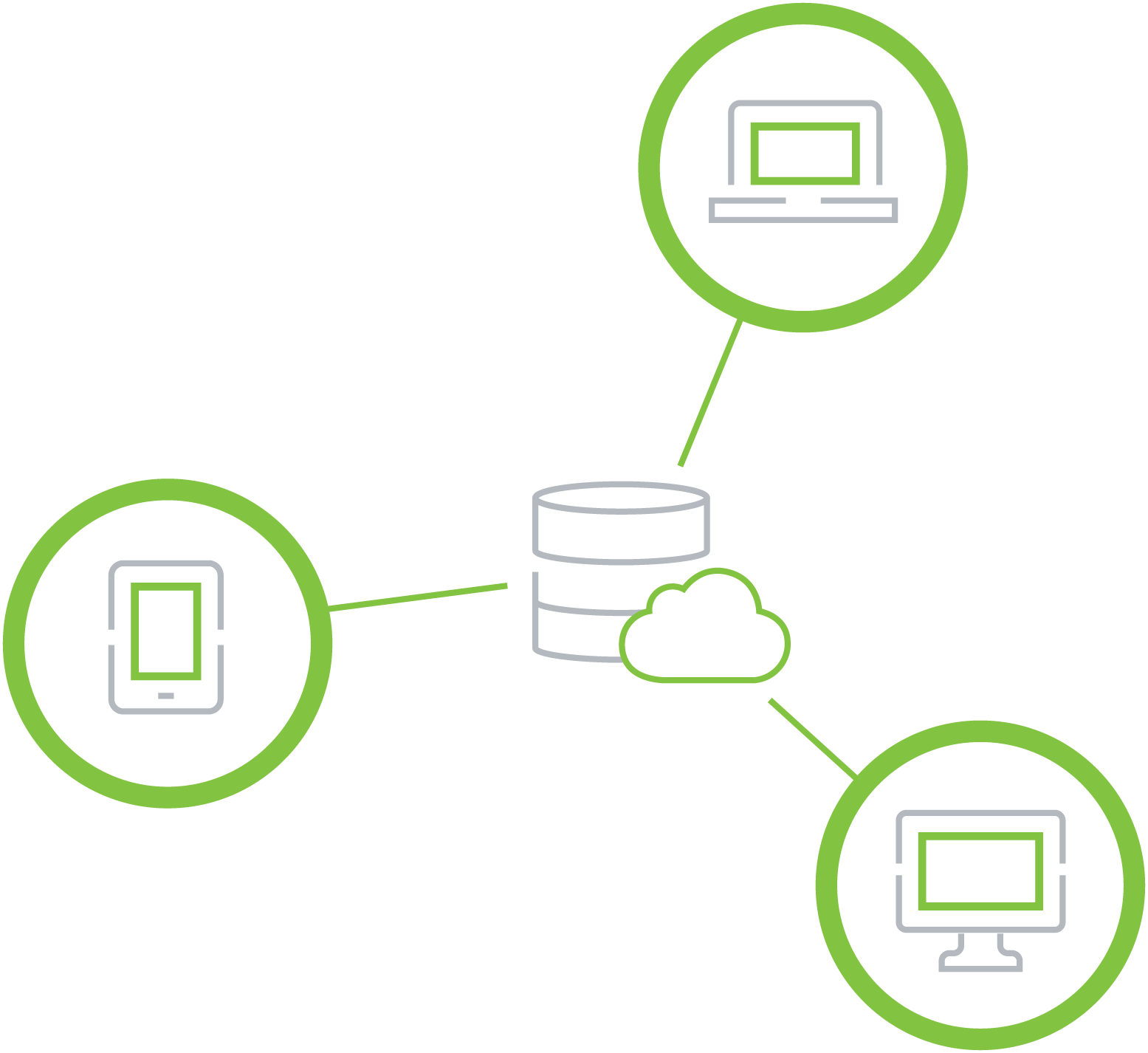 Access archived emails anytime and anywhere.
Barracuda Cloud Archiving Service lets users easily access their archived data wherever they are working and from any device.
The multi-function Microsoft Outlook Add-In provides an integrated experience in their familiar Outlook client and enables them to work seamlessly with both mailbox and archived data. It also retains a local cache of archived messages, to provide ongoing access while they are offline.
A standalone desktop client and a web interface ensure anytime/anywhere access to archives via any device.
---
Deploy in the cloud.
Cloud Archiving Service provides a completely cloud-based solution, managed and supported by Barracuda with no customer software or hardware required. Archiving is licensed per-user with no retention or storage limits. Barracuda's extensive global cloud infrastructure ensures security, while centralized management makes it simple.
Features:
A cloud-based, indexed archive that allows for granular retention policies, extensive search, role-based auditing/permissions, legal hold, and export. Easy compliance with e-discovery requests and regulatory and policy-retention requirements.
Archiving & Retrieval
Archiving Email
Barracuda can archive email messages from any standards-compliant email server or service, including cloud services such as Office 365 and G Suite, as well as email servers such as Exchange, Domino, and GroupWise. SMTP journal forwarding is used to capture an accurate and unmodified copy of each new message at the time it is sent or received, and the Cloud Archiving Service can also retrieve messages directly from email servers using the IMAP or POP3 protocols.
Archiving Instant Messages
Instant messaging is an increasingly popular form of communication, often used as an alternative to more traditional email messages. Barracuda can archive instant message (IM) conversations, conferences, and other content from both the on-premises and online Office 365 versions of Lync and Skype for Business. IM content is kept in the same secure archive as email data, providing a single solution for organizations to meet their archiving, compliance, and e-discovery requirements.
Archiving Non-Email Content
Data stored in Office 365 and Exchange includes appointments, contacts, tasks, and notes as well as email messages. Barracuda can import these items and manage them in the same way, so they will be retained in accordance with any retention policies that have been defined and can be included in e-discovery searches. They can also be placed on legal hold for as long as necessary, and exported out if needed subsequently.
Mailbox Folder Synchronization
Barracuda can replicate the folder structure from each individual user's Exchange or Office 365 mailbox into their archive, making it very easy for them to search and retrieve historical data, and providing a consistent user experience across both current and archived data.
End User Add-In for Microsoft Outlook
Barracuda provides a multi-function for Microsoft Outlook add‑in that enables users to access and work with all their archived data directly from within their familiar Outlook client. It delivers a fully integrated experience which includes a combined search capability across both mailbox and archived data.
Exporting Archived Data
Barracuda Cloud Archiving Service makes it easy for you to export selected data on both an ad‑hoc and a scheduled basis at any time, without incurring additional costs. This capability is available to both administrators and end users, and is managed through the standard web interface. Data can be exported in either PST or EML format.
Compliance, Search & Discovery
Retention Policies
Barracuda provides customizable email retention policies, which ensure that an accurate and fully compliant copy of every email sent or received will be retained for the entire period required for that specific data. Retention policies ensure that an accurate and fully compliant copy of every email sent or received will be retained for the entire period required for that specific data. These policies include data in public folders, and can easily be configured to meet the most complex compliance and business needs.
Legal Hold
You can designate one or more auditors who can apply legal holds on specific information. Legal hold prevents the data from being tampered with until the hold expires or is removed. Barracuda can apply individual litigation holds to selected data on a case-by-case basis. Each hold will secure the data and prevent it from being amended or deleted for as long as required for each case, regardless of any other retention rules.
Message Tagging
Individual messages returned in search results can be tagged for easy identification. These tags can also be included in subsequent search criteria and facilitate activities such as classification and e-discovery.
Powerful Searching
Barracuda offers easy-to-use search capabilities, ranging from the most basic search by a user for a misplaced email, to advanced Boolean search strategies for audits and e-discovery. Search parameters can be saved and reused, and text searches may include contents, attachments, and a wide range of metadata fields.
Comprehensive Audit Trail
Barracuda preserves an accurate record of all system activities, helping you maintain and demonstrate regulatory compliance. The search capability allows administrators to focus in on a specific set of activities, and you can easily export audit data if needed for subsequent analysis or reporting.
Management
User Management
Barracuda integrates with LDAP services such as Active Directory and Azure AD to simplify the ongoing management of user-level access controls. Additional users can easily be set up and managed locally if needed, and there is no charge to retain historical data for users who have left.
Role-Based Access
A variety of predefined user roles are built in, to enable you to easily control individual users' access to archived data, and to manage their use of specific archiving features and functions. Granular access permissions for auditors can be configured to restrict access to specified sets of data.
Security
Customer data in the Barracuda Cloud is protected using AES 256-bit encryption, with geographically distributed data centers and multiple data copies providing redundancy. SMTP journaling is secured using TLS encryption and public key cryptology (RSA 1024), and remote connections to the Cloud Archiving Service use HTTPS or Secure FTP.
Plans:
Cloud Archiving Service is included as part of Barracuda Email Protection Advanced, Premium and Premium Plus. Find the plan that's right for you.

Combine email gateway and artificial intelligence to block threats.
Ensure protection against all 13 email threat types.
Automatically remediate post-delivery email threats.

Includes everything from Advanced.
Protect your brand from domain fraud.
Make web browsing safe for your users.
Automate post-delivery threat hunting and response.

Includes everything from Premium.
Improve user security awareness.
Protect and restore your Office 365 data.
Discover sensitive data and undetected stored malware.
Demonstrate compliance with regulatory requirements.
Capabilities
Advanced
Premium
Premium Plus
Spam and Malware Protection


Identify and block spam, viruses, and malware delivered via email messages. Using virus scanning, spam scoring, real-time intent analysis, URL link protection, reputation checks, and other techniques, Barracuda scans email messages and files.

Attachment Protection


Barracuda combines behavioral, heuristic, and sandboxing technologies to protect against zero-hour and targeted attacks. A sandbox environment is used to detonate and observe behavior of suspicious attachments.

Link Protection


Link Protection automatically rewrites URLs so that Barracuda can sandbox the request at click time to block malicious links.

Email Continuity


In the event of a mail server outage or loss of connectivity, an emergency mailbox lets users continue to send and receive emails, staying productive until your primary servers are back online.

Email Encryption


Secures your mail by encrypting it during transport to the Barracuda Message Center, encrypting it at rest for storage in the cloud, and providing secure retrieval by your recipients through HTTPS web access. Create a policy to automatically encrypt emails based on their sender, content, and other criteria.

Data Loss Prevention


Create and enforce content policies to prevent sensitive data, including credit card numbers, Social Security numbers, HIPAA data, customer lists, and other private information, from being sent by email. Policies can automatically encrypt, quarantine, or block certain outbound emails based on their content, sender, or recipient.

Phishing and Impersonation Protection


Automatically detect and prevent impersonation, business email compromise, and other targeted attacks. Barracuda's AI engine learns each organization's unique communication patterns and leverages these patterns to identify anomalies and prevent socially engineered attacks in real time.

Account Takeover Protection


Stop phishing attacks used to harvest credentials for account takeover. AI detects anomalous email behavior and alerts IT, then finds and removes all fraud emails sent from compromised accounts.

Automatic Remediation


All user-reported messages are automatically scanned for malicious URLs or attachments. When a threat is detected, all matching emails are automatically moved from users' mailboxes into their junk folders.

Threat Hunting and Response


Quickly identify and efficiently remediate post-delivery threats by automating investigative workflows and enabling direct removal of malicious emails.

Automated Workflows


Build custom playbooks to completely automate your incident response process. Admins at any technical level can create a workflow by defining a trigger, determining conditions, and assigning the desired actions through a simple user interface.

SIEM/SOAR/XDR Integration


Orchestrate incident response cross-product with RESTful API (beta) and syslog integrations. Remotely administer and configure incident response capabilities and store your event data for tracking, analysis, and troubleshooting.

Domain Fraud Protection


Prevent email domain fraud with DMARC reporting and analysis. Barracuda provides granular visibility and analysis of DMARC reports and helps you minimize false positives, protect legitimate email, and prevent spoofing.

DNS Filtering


Protect users from accessing malicious web content with advanced DNS and URL filtering.

Cloud Archiving


A cloud-based, indexed archive allows for granular retention policies, extensive search, role-based auditing/permissions, legal hold, and export. Easily comply with e-discovery requests and regulatory or policy-retention requirements.

Cloud-to-Cloud Backup


Get data protection and cloud backup for Office 365 data, including Exchange Online mailboxes, SharePoint Online, OneDrive for Business, and Teams. Fast point-in-time recovery in the event of accidental or malicious deletion.

Data Inspector


Automatically scan your OneDrive for Business and SharePoint data for sensitive information and malicious files containing malware. Use it to develop policies that comply with GDPR, CCPA, and other data privacy regulations.

Attack Simulation


Simulated phishing attacks are constantly updated to reflect the most recent and most common threats. Simulations are not limited to email, but also include voice, SMS, and portable-media (USB stick) attacks.

Security Awareness Training


Get access to advanced, automated education technology that includes simulation-based training, continuous testing, powerful reporting for administrators, and active incident-response awareness.
Pricing Notes:
Pricing and product availability subject to change without notice.
Barracuda Products
Barracuda Email Protection - Cloud Archiving Service Account
Barracuda Email Protection, Cloud Archiving Service, per User, 1 Year (minimum 25 users)
#EP-CAS-Usr-1Y
List Price:
$44.40
Our Price: $42.18
Barracuda SaaS Premium Support
SaaS Premium Support, Subscription 1 Year
#SaaS-Premium-Support
List Price:
$2,880.00
Our Price: $2,736.00