Barracuda Cloud Storage

Protect your business

Barracuda Products
Barracuda Cloud Stoage
Barracuda Cloud Storage 200GB 1 Month
#BU-b
List Price:
$924.00
Our Price: $877.80
Barracuda Service Cloud Storage 200GB
#BU-c
List Price:
$14.40
Our Price: $13.68
Overview:
The Cloud Ecosystem Trusted by 150,000 Users
The Barracuda Cloud is the first ecosystem that leverages on-demand cloud computing to simplify data security, storage and IT management. Our cloud is a complementary component of all Barracuda products, providing an added layer of protection and scalability. You have the option to choose how much of the Barracuda Cloud capabilities you need while keeping on-premises control over your digital information.
Run in the Cloud or On-Premises? You Decide!
Whether you use our onsite physical appliances, virtual appliances, or run our solutions on Amazon Web Services and Microsoft Azure, you can utilize Barracuda Cloud. We also offer Software as a Service (SaaS) options for our email and web security, file sharing, and electronic signature solutions.
Continuous Threat Protection
Stay Ahead of Threats
Barracuda security solutions include subscriptions to Barracuda Central, our global operations center that continuously monitors the Internet for network threats and delivers solutions to you real-time. In addition to protection from rapidly evolving threats, we also deliver product upgrades via the cloud. These services ensure that your networks and data are secure and our innovation is constantly performing for you.
Ensure Performance with Elastic Cloud Computing
Barracuda uses the power of our elastic cloud to offload CPU-intensive tasks of web content filtering and email content filtering, stopping many threats before they hit your network. The Barracuda CloudGen Firewall X-Series, for example, is specifically designed for fast and low-latency on-premises network security, intrusion protection, application control and secure remote access. It leaves the processing intensive content security functions to the cloud, so you don't have to sacrifice network performance for security.
Secure Storage
The Barracuda Cloud provides a global infrastructure for secure storage of business data all of your important files, electronically signed legal documents and emails. By connecting your Barracuda Backup appliance to the Barracuda Cloud, you get automatic offsite backups in addition to your on-premises backup.
Barracuda Message Archiver extends this protection, providing cloud and mobile access to emails if your email server is unavailable, or if mailboxes reach capacity limits.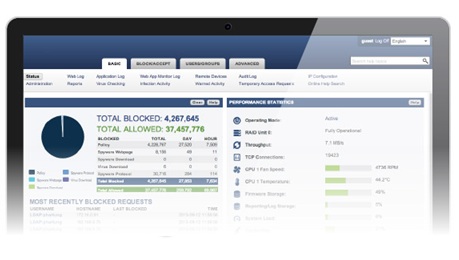 Centralized Management
Barracuda Cloud Control is a web-based portal that lets you manage all of your Barracuda products and services from a single interface with minimal IT overhead. You can centrally manage your data security policies, view all of your devices and access reports from any location over a secure Internet connection.
Pricing Notes:
Pricing and product availability subject to change without notice.
Barracuda Products
Barracuda Cloud Stoage
Barracuda Cloud Storage 200GB 1 Month
#BU-b
List Price:
$924.00
Our Price: $877.80
Barracuda Service Cloud Storage 200GB
#BU-c
List Price:
$14.40
Our Price: $13.68