Barracuda Email Protection - Domain Fraud Protection

Defend your brands from cybercriminals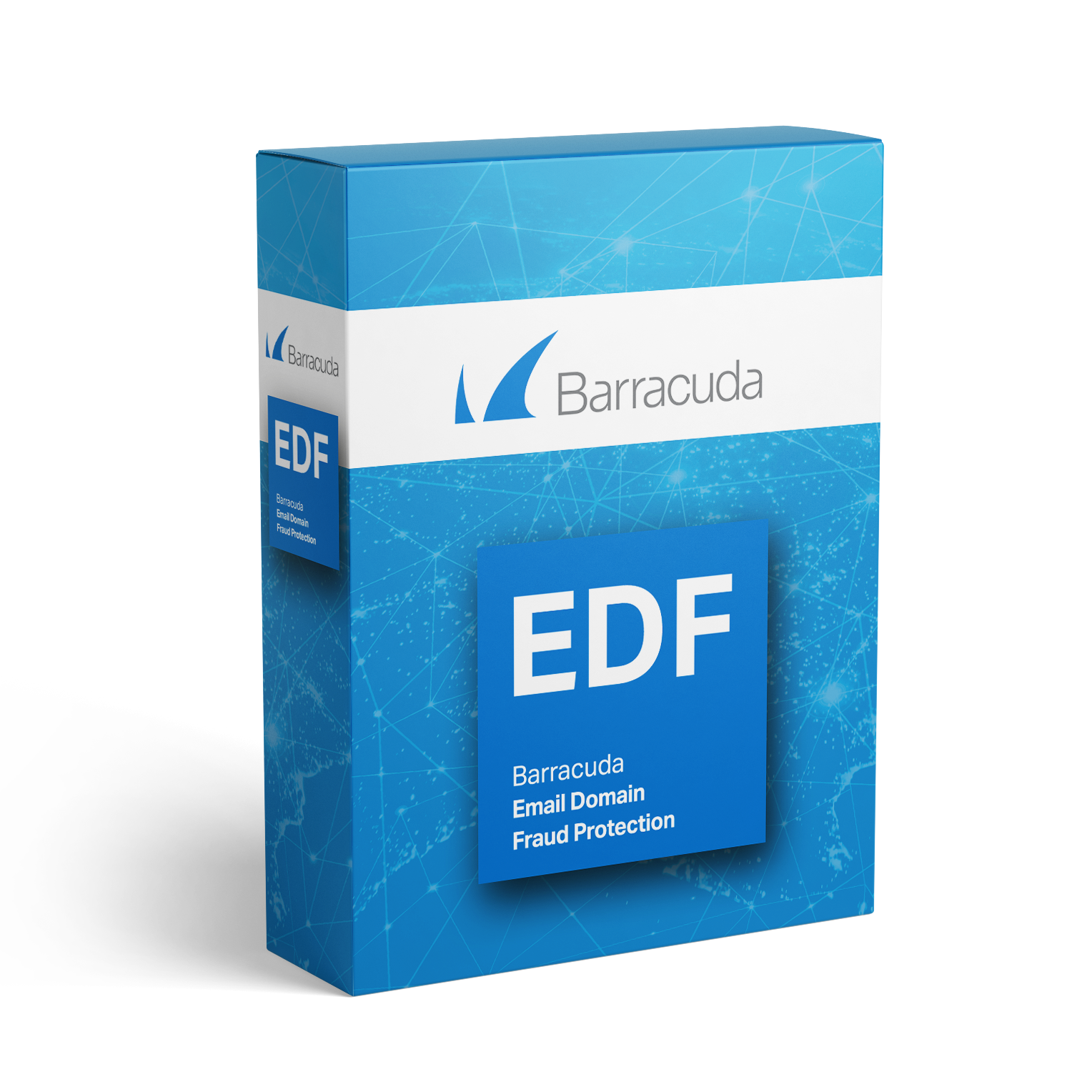 Barracuda Products
Barracuda Email Protection - Domain Fraud Protection User License
Barracuda Email Protection, Domain Fraud Protection, per User, 1 Year (minimum 25 users)
#EP-DFP-Usr-1Y
List Price:
$13.20
Our Price: $12.54
Barracuda SaaS Premium Support
SaaS Premium Support, Subscription 1 Year
#SaaS-Premium-Support
List Price:
$2,880.00
Our Price: $2,736.00
Overview:
Protect your brands from spoofing and impersonation
Use DMARC reporting to protect your reputation and stop domain fraud that targets your customers and business partners.
Simplify email authentication
Get full visibility into how your email domains are used by third parties and quickly set up authentication policies to stop abuse.
Improve deliverability of your marketing messages
Don't focus your phishing protection on just high-risk individuals. With Barracuda, you can scale your defenses to protect all employees equally.
Stop brand impersonation attacks on your customers and business partners.
Domain spoofing and brand hijacking are common techniques used by hackers in social engineering attacks. They can be used not only to target your employees, but also your customers, external partners, and other third parties that trust your brand. These impersonation attacks can lead to financial losses, as well as damage to your brand reputation.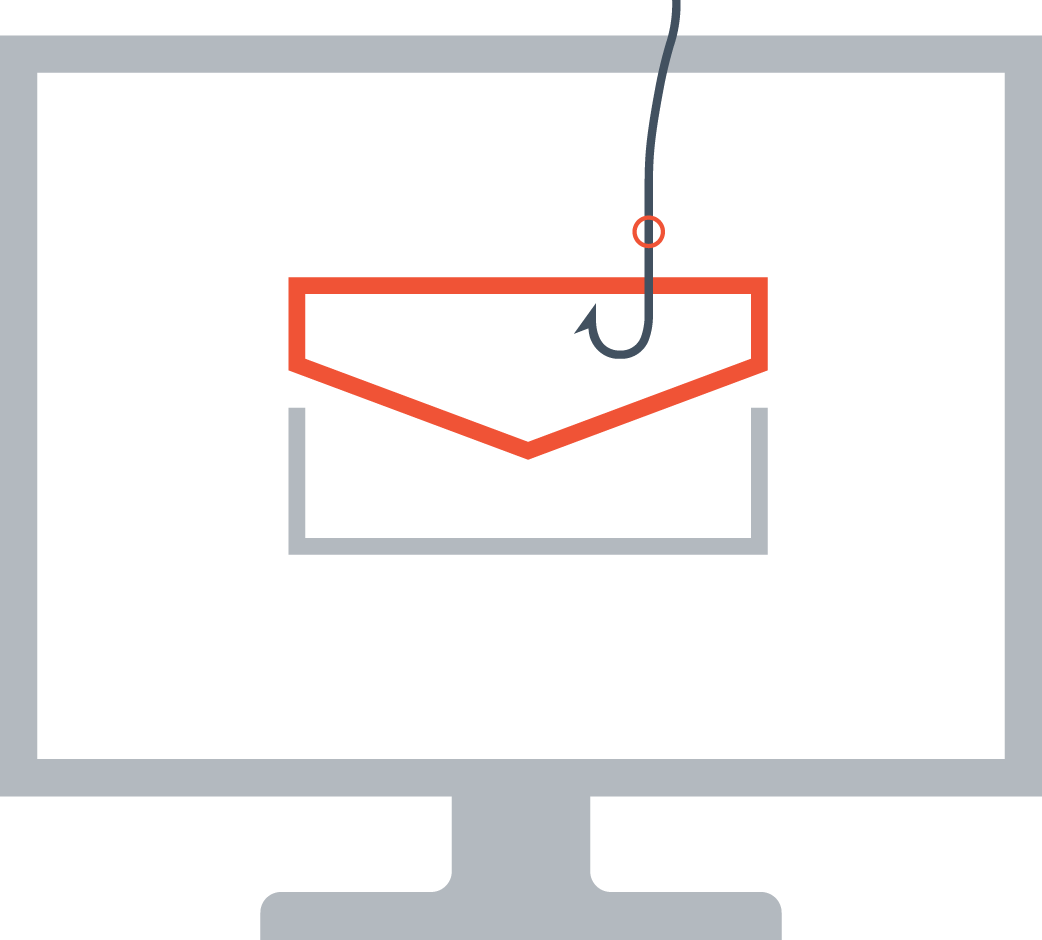 ---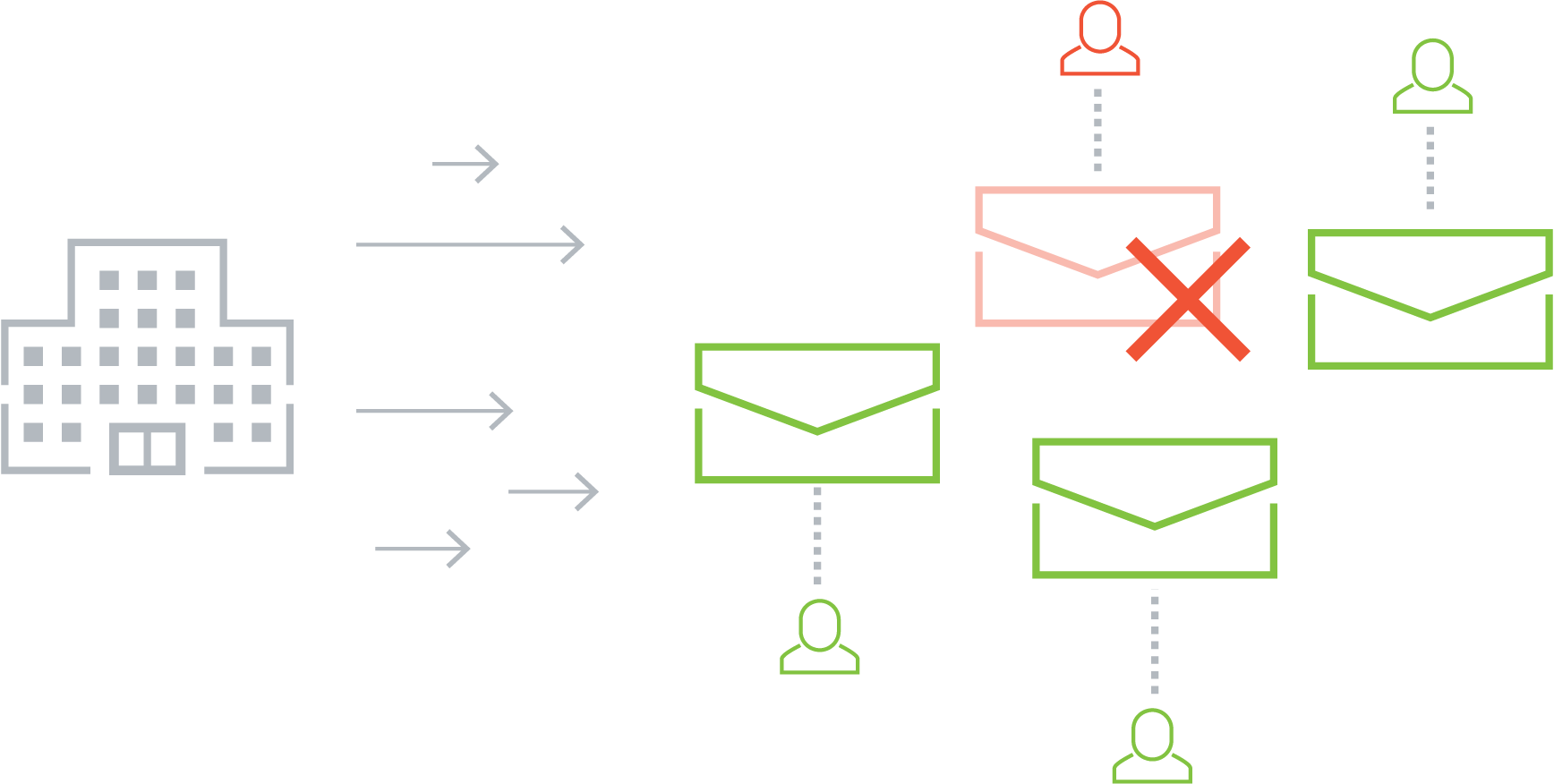 See who sends email messages on your behalf.
DMARC (Domain-based Message Authentication Reporting and Conformance) is an email authentication standard that was established to block domain spoofing, so an attacker can't use your company's brand to impersonate and launch attacks. Its enforcement capability provides a mechanism to automatically reject emails that are not sent from your legitimate email systems. Barracuda's DMARC puts you in control of your brand and blocks these impersonation attacks.
---
Simplify DMARC enforcement.
Many organizations struggle to set up and enforce DMARC on their own, leaving their organization and partners vulnerable to impersonation attacks. With an average organization having dozens of email senders, companies need to have granular visibility into all traffic that is using their brand, to effectively implement DMARC standards.
Barracuda provides DMARC reporting to help organizations set up DMARC enforcement properly and reduce the potential of false-positive enforcements, such as blocking legitimate email or misidentifying a legitimate sender.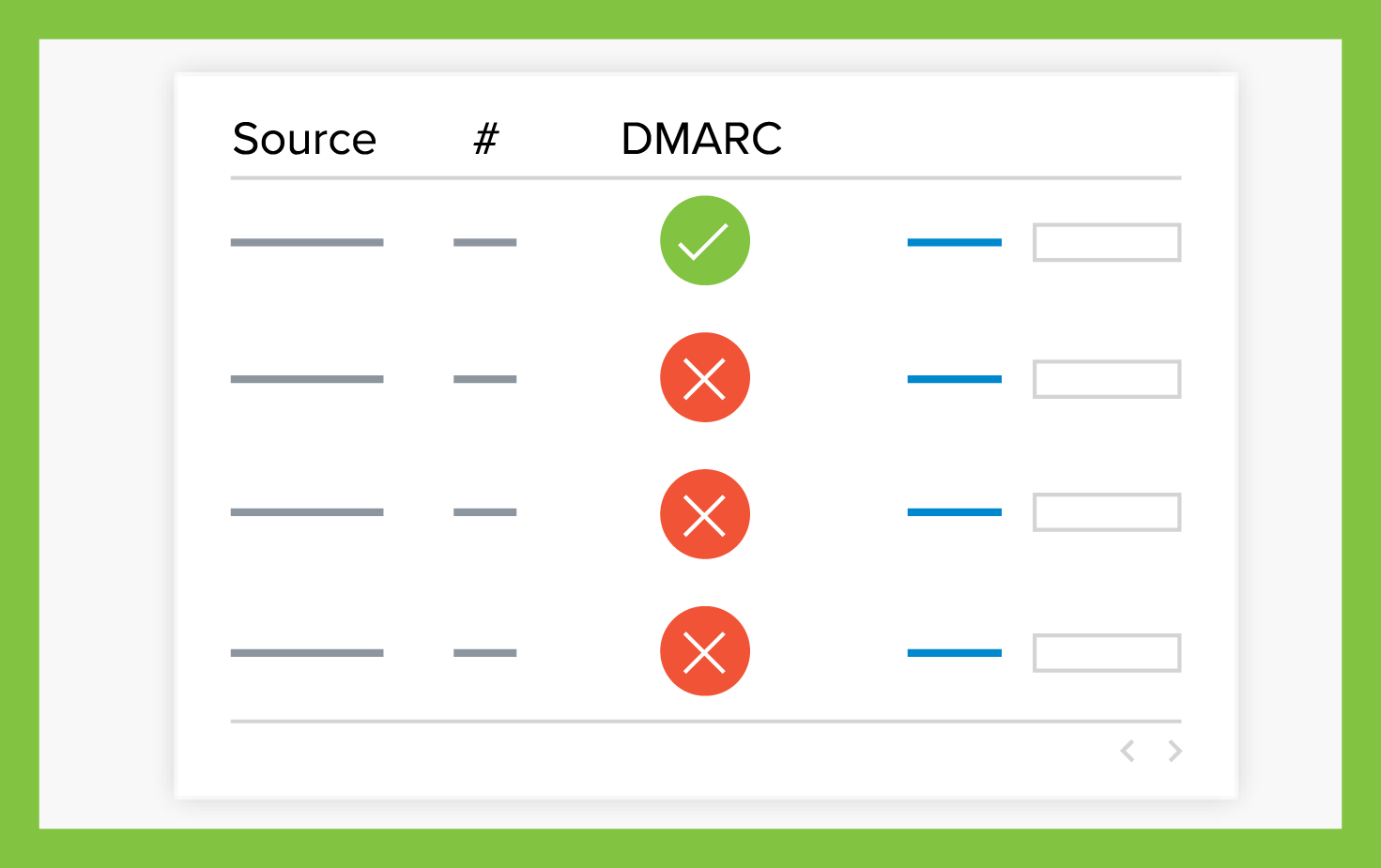 ---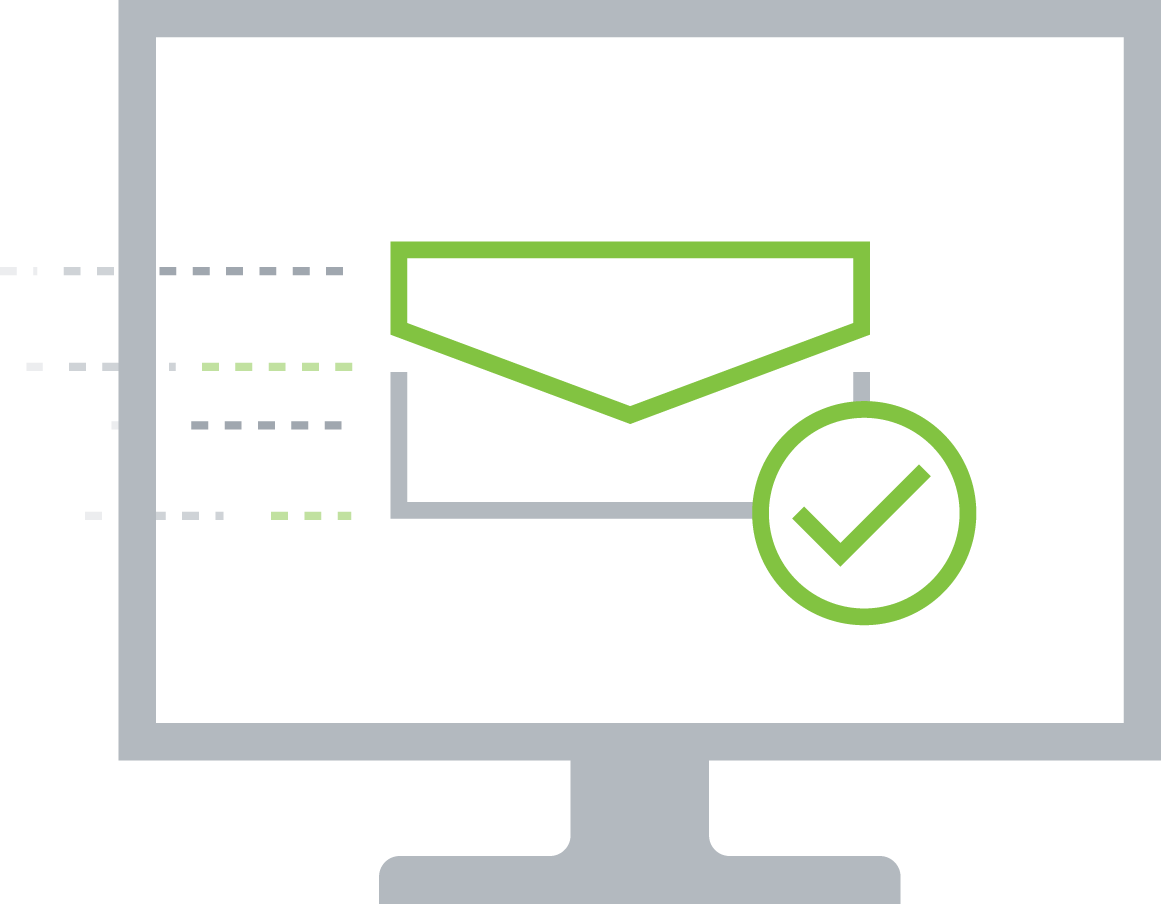 Ensure deliverability of your email and get better marketing ROI.
Email campaigns only work if customers see your messages. Sending an email without DMARC authentication increases the risk of it being falsely identified and filtered as spam. Barracuda provides complete DMARC reporting, analysis, and visibility to help you maximize deliverability and get the most engagement out of your email programs.
Features:
Prevent email domain fraud with DMARC reporting and analysis. Barracuda provides granular visibility and analysis of DMARC reports, helps you minimize false positives, protect legitimate email, and prevent spoofing.
DMARC Reporting
Prevent third-Party domain spoofing
Barracuda's domain fraud protection prevents third parties from maliciously spoofing domains. The solution leverages DMARC to gain visibility into legitimate and non-legitimate emails being sent with a particular domain and enables customers to make sure their legitimate emails are delivered correctly while blocking the malicious senders.
Automated DMARC reporting
DMARC reports are automatically gathered, analyzed, and visualized. Customers simply need to change their DNS record using the setup wizard provided. Barracuda takes care of the reporting and analysis of the DMARC logs.
DMARC aggregation and visualization
Customers can get high-level insights on the different email systems sending emails with their domains and gain access to in-depth information, including which IPs are passing and failing DMARC, domain misalignment, and spoofing samples.
Exportable reports
All DMARC reports can be exported into CSV files.
Email Authentication
DKIM/SPF configuration and troubleshooting
Barracuda helps customers correctly configure their DKIM and SPF, as well as troubleshoot common problems in SPF/DKIM configuration, such as domain misalignment.
Spoofed email reports
By leveraging Barracuda Network's IP reputation databases, we can provide detailed information on the source of spoofing emails, including geographic and sender information, as well as samples of spoofing emails.
Results
Detect misconfigured legitimate senders
Barracuda can automatically detect misconfigured legitimate senders, and helps customers correctly configure their SPF and DKIM to ensure that legitimate emails are delivered.
Protects customer brands
Barracuda protects customer brands by ensuring that attackers can't impersonate domains to trick clients, employees, and third parties.
Better email deliverability
Barracuda can help customers increase their legitimate email deliverability, by ensuring that their emails pass email authentication.
Plans:
Domain Fraud Protection is included as part of Barracuda Email Protection Advanced, Premium and Premium Plus. Find the plan that's right for you.

Combine email gateway and artificial intelligence to block threats.
Ensure protection against all 13 email threat types.
Automatically remediate post-delivery email threats.

Includes everything from Advanced.
Protect your brand from domain fraud.
Make web browsing safe for your users.
Automate post-delivery threat hunting and response.

Includes everything from Premium.
Improve user security awareness.
Protect and restore your Office 365 data.
Discover sensitive data and undetected stored malware.
Demonstrate compliance with regulatory requirements.
Capabilities
Advanced
Premium
Premium Plus
Spam and Malware Protection


Identify and block spam, viruses, and malware delivered via email messages. Using virus scanning, spam scoring, real-time intent analysis, URL link protection, reputation checks, and other techniques, Barracuda scans email messages and files.

Attachment Protection


Barracuda combines behavioral, heuristic, and sandboxing technologies to protect against zero-hour and targeted attacks. A sandbox environment is used to detonate and observe behavior of suspicious attachments.

Link Protection


Link Protection automatically rewrites URLs so that Barracuda can sandbox the request at click time to block malicious links.

Email Continuity


In the event of a mail server outage or loss of connectivity, an emergency mailbox lets users continue to send and receive emails, staying productive until your primary servers are back online.

Email Encryption


Secures your mail by encrypting it during transport to the Barracuda Message Center, encrypting it at rest for storage in the cloud, and providing secure retrieval by your recipients through HTTPS web access. Create a policy to automatically encrypt emails based on their sender, content, and other criteria.

Data Loss Prevention


Create and enforce content policies to prevent sensitive data, including credit card numbers, Social Security numbers, HIPAA data, customer lists, and other private information, from being sent by email. Policies can automatically encrypt, quarantine, or block certain outbound emails based on their content, sender, or recipient.

Phishing and Impersonation Protection


Automatically detect and prevent impersonation, business email compromise, and other targeted attacks. Barracuda's AI engine learns each organization's unique communication patterns and leverages these patterns to identify anomalies and prevent socially engineered attacks in real time.

Account Takeover Protection


Stop phishing attacks used to harvest credentials for account takeover. AI detects anomalous email behavior and alerts IT, then finds and removes all fraud emails sent from compromised accounts.

Automatic Remediation


All user-reported messages are automatically scanned for malicious URLs or attachments. When a threat is detected, all matching emails are automatically moved from users' mailboxes into their junk folders.

Threat Hunting and Response


Quickly identify and efficiently remediate post-delivery threats by automating investigative workflows and enabling direct removal of malicious emails.

Automated Workflows


Build custom playbooks to completely automate your incident response process. Admins at any technical level can create a workflow by defining a trigger, determining conditions, and assigning the desired actions through a simple user interface.

SIEM/SOAR/XDR Integration


Orchestrate incident response cross-product with RESTful API (beta) and syslog integrations. Remotely administer and configure incident response capabilities and store your event data for tracking, analysis, and troubleshooting.

Domain Fraud Protection


Prevent email domain fraud with DMARC reporting and analysis. Barracuda provides granular visibility and analysis of DMARC reports and helps you minimize false positives, protect legitimate email, and prevent spoofing.

DNS Filtering


Protect users from accessing malicious web content with advanced DNS and URL filtering.

Cloud Archiving


A cloud-based, indexed archive allows for granular retention policies, extensive search, role-based auditing/permissions, legal hold, and export. Easily comply with e-discovery requests and regulatory or policy-retention requirements.

Cloud-to-Cloud Backup


Get data protection and cloud backup for Office 365 data, including Exchange Online mailboxes, SharePoint Online, OneDrive for Business, and Teams. Fast point-in-time recovery in the event of accidental or malicious deletion.

Data Inspector


Automatically scan your OneDrive for Business and SharePoint data for sensitive information and malicious files containing malware. Use it to develop policies that comply with GDPR, CCPA, and other data privacy regulations.

Attack Simulation


Simulated phishing attacks are constantly updated to reflect the most recent and most common threats. Simulations are not limited to email, but also include voice, SMS, and portable-media (USB stick) attacks.

Security Awareness Training


Get access to advanced, automated education technology that includes simulation-based training, continuous testing, powerful reporting for administrators, and active incident-response awareness.
Pricing and product availability subject to change without notice.
Barracuda Products
Barracuda Email Protection - Domain Fraud Protection User License
Barracuda Email Protection, Domain Fraud Protection, per User, 1 Year (minimum 25 users)
#EP-DFP-Usr-1Y
List Price:
$13.20
Our Price: $12.54
Barracuda SaaS Premium Support
SaaS Premium Support, Subscription 1 Year
#SaaS-Premium-Support
List Price:
$2,880.00
Our Price: $2,736.00