Barracuda Backup for Amazon Web Service

Protecting your Digital Assets in Amazon Web Services

Barracuda Products
Backup Model 1090 Advanced Threat Protection
Barracuda Backup Server Appliance 1090 Replication to AWS Subscription 1 Year
Click here to jump to more pricing!
Overview:
Shared Security with Barracuda on Amazon Web Services
Amazon Web Services offers a broad set of secure compute, storage, application, and deployment services that help organizations to move faster, scale applications, and lower IT costs. However, since you are still responsible for protecting your own AWS-based assets you need security that can complement the AWS shared security model. That's where Barracuda can help.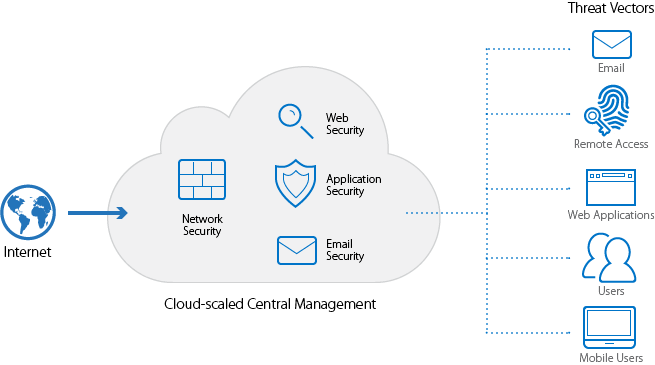 In the cloud, companies still need to protect their business resources, also known as network threat vectors—company email, web applications, network perimeter, remote access, mobility, and users. While threat vectors remain constant, attack surfaces are always changing; these include physical, virtual, and cloud. What's required is powerful security for applications, network, web, and email. Barracuda understands your IT needs and provides best-of-breed solutions for firewalling, load balancing, web application security, and email security on Amazon Web Services.
Barracuda and Amazon work well together - we both want to make IT simple while delivering comprehensive, in-depth security.
"We had security gaps in our departments. We looked around, did some research and found exactly what we wanted in Barracuda. That's about the whole story."

Sergey Rodovinsky
VP of Technology, IRIS Solutions
Barracuda Solutions Available in AWS GovCloud Region
Barracuda's AWS-enabled products are available in AWS GovCloud – an isolated AWS region designed to allow US government agencies, nonprofits and educational institutions, and private sector companies with heightened security needs to move sensitive workloads into the cloud. AWS GovCloud helps organizations address very specific compliance requirements including those posed by the US International Traffic in Arms Regulations (ITAR), FedRAMPSM and DoD CSM Levels 1-5 specifications. Barracuda provides the additional layer of real-time security for applications built on this AWS GovCloud environment, allowing customers to completely protect their mission critical workloads. Customers can now leverage best-in-class Barracuda security and storage solutions with their applications strengthening their overall privacy and data protection policies.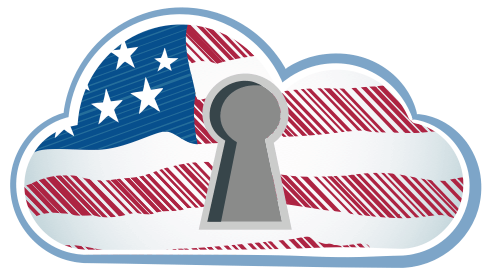 Pricing Notes:
Pricing and product availability subject to change without notice.
Barracuda Products
Backup Model 1090 Advanced Threat Protection
Barracuda Backup Server Appliance 1090 Replication to AWS Subscription 1 Year
Backup Model 1091 Advanced Threat Protection
Barracuda Backup Server Appliance 1091 Replication to AWS Subscription 1 Year
Backup Model 190 Advanced Threat Protection
Barracuda Backup Server Appliance 190 Replication to AWS Subscription 1 Year
#BBS190a-xa
List Price:
$315.60
Our Price: $299.82
Backup Model 290 Advanced Threat Protection
Barracuda Backup Server Appliance 290 Replication to AWS Subscription 1 Year
#BBS290a-xa
List Price:
$480.00
Our Price: $456.00
Backup Model 295 Advanced Threat Protection
Barracuda Backup Server Appliance 295 Replication to AWS Subscription 1 Year
#BBS295a-xa
List Price:
$600.00
Our Price: $570.00
Backup Model 390 Advanced Threat Protection
Barracuda Backup Server Appliance 390 Replication to AWS Subscription 1 Year
#BBS390a-xa
List Price:
$804.00
Our Price: $763.80
Backup Model 490 Advanced Threat Protection
Barracuda Backup Server Appliance 490 Replication to AWS Subscription 1 Year
#BBS490a-xa
List Price:
$1,920.00
Our Price: $1,824.00
Backup Model 690 Advanced Threat Protection
Barracuda Backup Server Appliance 690 Replication to AWS Subscription 1 Year
#BBS690a-xa
List Price:
$3,480.00
Our Price: $3,306.00
Backup Model 790 Advanced Threat Protection
Barracuda Backup Server Appliance 790 Replication to AWS Subscription 1 Year
#BBS790a-xa
List Price:
$4,560.00
Our Price: $4,332.00
Backup Model 791 Advanced Threat Protection
Barracuda Backup Server Appliance 791 Replication to AWS Subscription 1 Year
#BBS791a-xa
List Price:
$4,800.00
Our Price: $4,560.00
Backup Model 890 Advanced Threat Protection
Barracuda Backup Server Appliance 890 Replication to AWS Subscription 1 Year
#BBS890a-xa
List Price:
$6,000.00
Our Price: $5,700.00
Backup Model 891 Advanced Threat Protection
Barracuda Backup Server Appliance 891 Replication to AWS Subscription 1 Year
#BBS891a-xa
List Price:
$6,360.00
Our Price: $6,042.00
Backup Model 895 Advanced Threat Protection
Barracuda Backup Server Appliance 895 Replication to AWS Subscription 1 Year
#BBS895a-xa
List Price:
$8,880.00
Our Price: $8,436.00
Barracuda Backup Server Appliance 895b Replication to AWS Subscription 1 Year
#BBS895b-xa
List Price:
$8,880.00
Our Price: $8,436.00
Backup Model 990 Advanced Threat Protection
Barracuda Backup Server Appliance 990 Replication to AWS Subscription 1 Year
#BBS990a-xa
List Price:
$11,640.00
Our Price: $11,058.00
Backup Model 991 Advanced Threat Protection
Barracuda Backup Server Appliance 991 Replication to AWS Subscription 1 Year
#BBS991a-xa
List Price:
$11,640.00
Our Price: $11,058.00
Backup Model 995 Advanced Threat Protection
Barracuda Backup Server Appliance 995 Replication to AWS Subscription 1 Year
Barracuda Backup Server Appliance 995b Replication to AWS Subscription 1 Year
Backup Model 6090 Advanced Threat Protection
(RENEWAL ONLY) Barracuda Encrypted Backup Appliance 6090 Replication to AWS Subscription 1 Year
#BEBS6090a-xa
List Price:
$4,920.00
Our Price: $4,674.00
Backup Model 8090 Advanced Threat Protection
(RENEWAL ONLY) Barracuda Encrypted Backup Appliance 8090 Replication to AWS Subscription 1 Year
#BEBS8090a-xa
List Price:
$9,720.00
Our Price: $9,234.00
Backup Model 9090 Advanced Threat Protection
(RENEWAL ONLY) Barracuda Encrypted Backup Appliance 9090 Replication to AWS Subscription 1 Year
Backup Model 10090 Advanced Threat Protection
(RENEWAL ONLY) Barracuda Encrypted Backup Appliance 10090 Replication to AWS Subscription 1 Year