Barracuda Backup 890

Easy Cloud-Connected Backup

Barracuda Products
Barracuda Backup 890
Barracuda Backup Server Appliance 890
Barracuda Energize Updates for 890
Energize Updates include Basic Support (Email 24x7, Phone 9am-5pm PST), Firmware Maintenance and Updates, Security Updates, and optional participation in the Barracuda Early Release Firmware program.
Barracuda Backup Server Appliance 890 Energize Updates Subscription 1 Year
#BBS890a-e
List Price:
$5,400.00
Our Price: $5,130.00
Click here to jump to more pricing!
Barracuda Backup Overview:
Barracuda Backup combines storage, software, and inline deduplication, to ensure your data is protected against loss no matter what happens. It's easy to deploy, usually in less than an hour. There are no per-application or per-agent licensing fees, and its single-pane-of-glass admin console makes management fast and easy.
Available as a hardware or virtual appliance, Barracuda Backup delivers nearcontinuous data protection and replication to an off-site appliance or to the cloud
Ransomware protection—without paying the ransom.
Don't let criminals hold your data hostage. With Barracuda, recovering your data is as simple as eliminating the malware, deleting the criminally encrypted files, and restoring a good copy of your valuable data.
Recover data fast.
Get your systems restored and running quickly from physical appliances, virtual servers, offsite locations, or the cloud.
Protect hybrid physical, virtual, and SaaS environments.
Today's IT environments combine physical servers, virtual servers and public cloud data which all need full protection. Important data also resides in mail servers which may have limited retention policies. Barracuda protects your data no matter where it is located.
Protect Data Wherever It Resides
User error, malicious deletion, natural disasters, and cyber-attacks can all threaten your business. Barracuda protects data wherever it resides, including:
Files located on physical devices, virtual environments or the public cloud
Office 365 including SharePoint and OneDrive data
SQL data
Backed up data can be replicated to the offsite location of your choice, including to secure Barracuda cloud storage, another physical location, or AWS.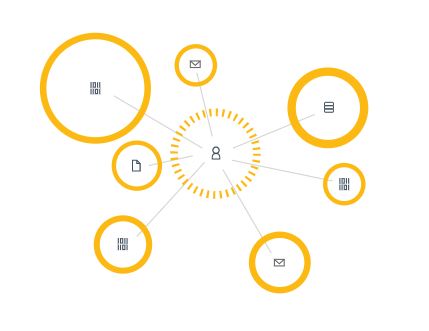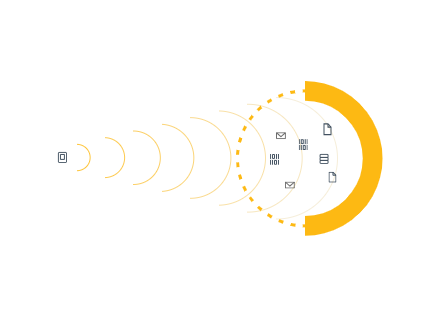 Recover Data Fast from Any Device
Backing up your data is only part of the story. Barracuda makes it simple to recover to a snapshot in time or just recover a set of affected files. We support physical and virtual restores, so you can recover data from anywhere.
If your primary storage is lost or no longer available, you can easily access your data stored in Barracuda Backup and even spin up a virtual machine in minutes with a complete set of your data. Barracuda LiveBoot provides fast and easy recovery for on-premises VMware environments. Cloud LiveBoot allows you to boot VMware and Hyper-V virtual machines (VMs) in the Barracuda Cloud for testing and file-based recovery.
Easy to Deploy—Even Easier to Manage
Simple and Flexible Deployment Options
Barracuda offers different physical and virtual options. Choose what works best for your environment:
Barracuda Backup Appliance. Purpose built backup physical appliance for onsite data protection.
Barracuda Cloud to Cloud. Backup your Microsoft Office 365 environment including emails, attachments, calendars, contacts and tasks as well as OneDrive and SharePoint Online and set your own retention policies.
Barracuda Virtual Backup. Get all the advantage of Barracuda backup on your own equipment.
Full Cloud-Based Management
Deployment, configuration, and ongoing management are all controlled via a centralized cloud-based console. You can manage the health of all backed up servers, network traffic utilization, detailed reports for your global network all from a single pane of glass.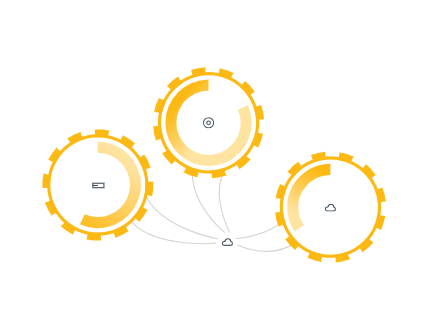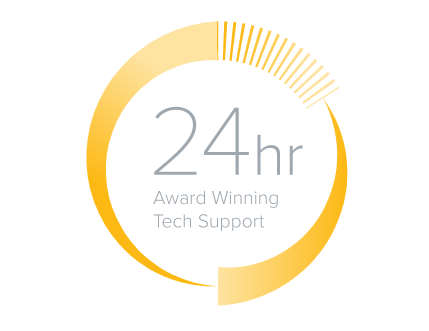 Barracuda: Your Trusted Partner in Cyber-Security
When choosing a data protection solution, it pays to look beyond the hardware and software to the company that stands behind the product. Barracuda is the world's leading provider (in units shipped) of Purpose-Built Backup Appliances (PBBA) and is also a leading provider of cloud-based data protection. In fact, over 200,000 companies trust Barracuda to protect their data and networks.
Effective data protection requires more than just a good backup system, and Barracuda is more than just a data backup company. For even more protection, consider Barracuda Total Email Protection, the industry's most complete email security platform We also offer a full line of email security, archiving, firewall, and content security products.
All products are supported by our award-winning 24x7 technical support staffed by in-house engineers with no phone trees.
Pricing Notes:
Please Note: Energize Updates and Instant Replacement Subscriptions need to be maintained for every Barracuda Product. All subscriptions are continuous and must start from the date of activation. Renewals purchases are continuous and start from the date of expiration of your current subscriptions. No exceptions.
Benefitis of Energize Updates:

Basic Support, which includes email support 24x7 and phone support between the hours of 9 a.m. and 5 p.m. Monday through Friday in the US (Pacific Time), Japan, China, Austria and the United Kingdom time zones.
Firmware Maintenance which includes new firmware updates with feature enhancements and bug fixes.
Security Updates to patch or repair any security vulnerabilities.
Optional participation in the Barracuda Early Release Firmware program.

Benefits of Instant Replacement:

Enhanced Support which provides phone and email support 24x7.
Data migration service for Barracuda Spam & Virus Firewalls. Barracuda Networks will assist movement of data and configuration from the old product to the new product if the old data is accessible.
Data recovery service for Barracuda Backup Servers. In the event of a disaster and upon request, Barracuda Networks will preload the most recent data and configuration stored by Barracuda Networks to the new product (note this may take additional time).
Hard Disk replacement on Barracuda Networks models that have swappable raid drives. Barracuda Networks will ship via standard shipping a hard disk replacement. Customer must return the failed hard disk to Barracuda Networks.
Barracuda Products
Barracuda Backup 890
Barracuda Backup Server Appliance 890
Barracuda Energize Updates for 890
Energize Updates include Basic Support (Email 24x7, Phone 9am-5pm PST), Firmware Maintenance and Updates, Security Updates, and optional participation in the Barracuda Early Release Firmware program.
Barracuda Backup Server Appliance 890 Energize Updates Subscription 1 Year
#BBS890a-e
List Price:
$5,400.00
Our Price: $5,130.00
Barracuda Backup 890 Cold Spare
Barracuda Backup Server Appliance 890 Cold Spare
Barracuda Networks Instant Replacement for 890
Instant Replacement includes next business day replacement hardware, Enhanced 24x7 Phone and Email Support, Data Migration and Data Recovery Services, Hard Disk Replacement and a Hardware Refresh every 4 years.
Barracuda Backup Server Appliance 890 Instant Replacement Subscription 1 Year
#BBS890a-h
List Price:
$6,600.00
Our Price: $6,270.00
Barracuda Backup Subscriptions for 890
Barracuda Backup Subscriptions are optional and not required with the purchase of a new appliance. Subscriptions are purchased directly from Barracuda Networks when your appliance is registered. Barracuda Backup Subscriptions are $50.00 per month for 200GB of storage. For more information, please contact us.
Barracuda Backup Server Appliance 890 Unlimited Cloud Storage Subscription 1 Year
Barracuda Premium Support for 890
Please Note: Premium support on models 4X0 and below is available for customers who have purchased premium support on models 6X0 and above. Premium Support must be ordered WITH Instant Replacement for all hardware models. It may be purchased on virtual appliances without Instant Replacement purchase.
Barracuda Backup Server Appliance 890 Premium Support Subscription 1 Year
#BBS890a-p
List Price:
$6,600.00
Our Price: $6,270.00
AWS Replication for Barracuda Backup Model 890
Barracuda Backup Server Appliance 890 Replication to AWS Subscription 1 Year
#BBS890a-xa
List Price:
$6,000.00
Our Price: $5,700.00
Virtual Receiver Replication for Barracuda Backup Model 890
Barracuda Backup Server Appliance 890 Replication to a Virtual Receiver Subscription 1 Year
#BBS890a-x
List Price:
$6,000.00
Our Price: $5,700.00